Here's the video that gabe put together from Saturday. Bear with the long drill start intro...
Here's some more photos from the day that I stole from
Gabe's blog
Gettin' my hair did..THANKS MAGS!.
In bummer news, while cleaning out the rear wheel hub to hopefully improve my rear brakes, I noticed this...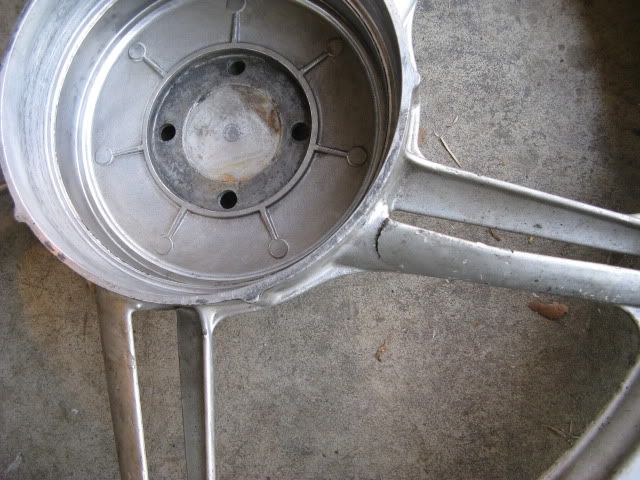 A cracked mag! It's cracked almost halfway through. Here's a close up...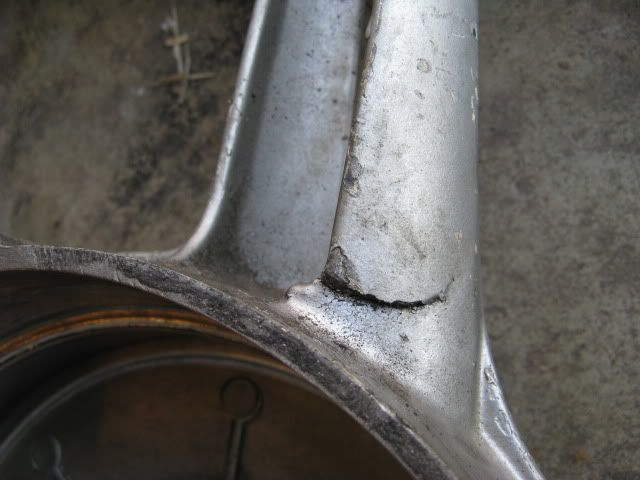 What a freaking bummer. Now I'm trying to source a new wheel. I know that I can get one from Spain, but I have a small lead on one in the US (strangely enough). Fingers crossed...The other option however is to try and weld this one back together. I'm told by Francesc from
vespino.es
that I can "solder weld aluminum" or so that's what google translate tells me he says. I'll have to look into that option as well.