On my visit to handy bikes I came up with a very vintage Peugeotest which is supposed to diagnose those crazy electical problems (that seem to plauge the french). Here's a run down of the procedure.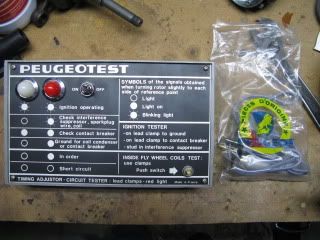 Step 1. Unpack and assemble Peugeotest.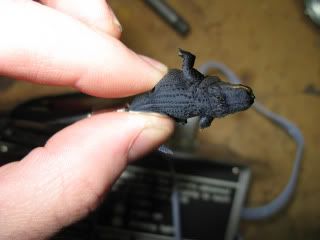 Step 2. Place lead in sparkplug boot. Attach alligator clamps to areas for testing. (metal clamp to ground, Red insular clamp to testing area)
Close up of Alligator Clamp (be careful, they bite)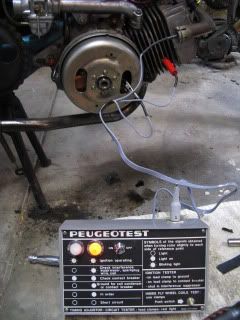 Step 3. Turn on machine and count down to test...3-2-1, engage.
Step 4. Use diagram to determine if there's a problem and how to go about solving it. In this case we find out that it's the points!
Other than this, I've used it once to diagnose some vespa electrical issues. So far so good.