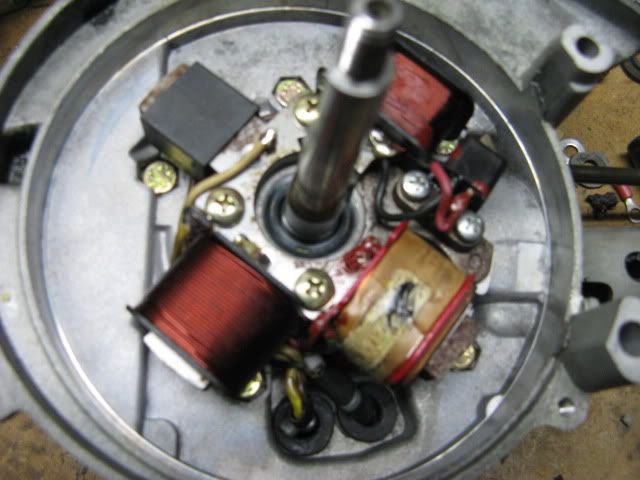 I picked up some euro vespa CDI from one of the Swoops and got a package deal...With the cdi came these cases.
Above is a picture of the small case side. You'll notice that there are gears headed into where the bearing is. Apparently there's also gears on the crank itself. So these gears grab and it spins the crank.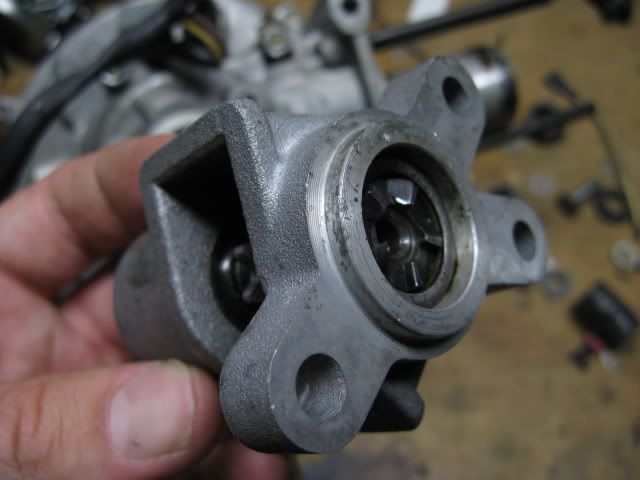 I was told that they were for a "kickstart engine" but after further inspection I'm wondering if its electric start.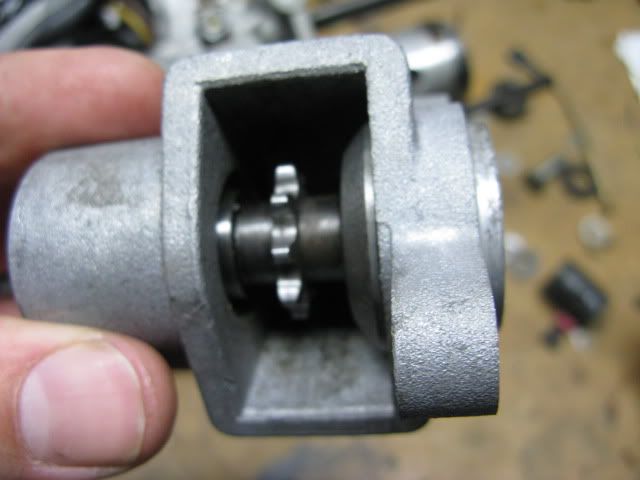 Any thoughts? You be the
judge
. I'm not using the small case side, just the large one as it has the right mounting for the CDI. Last night I started breaking this engine down and adding over my components from my yellow ciao. On comparison between this CDI and the Kinetic CDI...its crazy. They're so different. I'll get photos of that soon.