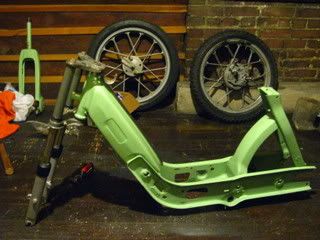 So after some trial and error with my previous ciao, I've decided to start anew. I think that once you upgrade performance into your stock setup, the stock parts can't take the added pressure or force put upon it; I've had pressure cracks in my cases and a broken crank. So I've decided to upgrade everything than one thing at a time. First, I got a new frame, compliments of the West Coast. Secondly, I found a set of new, old
stock bravo forks. While I got nice
powder coated ciao forks with the
frame, I wanted something beefier.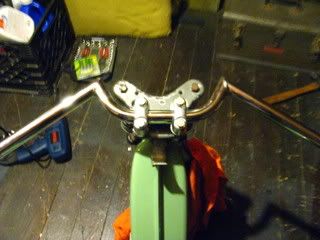 After acquiring some drop bars from brad, I went to a local motorcycle shop to help me with mounting the bars to the forks.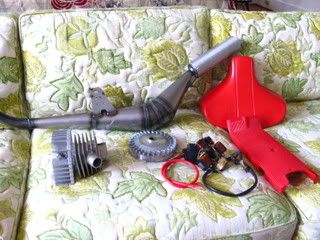 It was at this point when my treats order arrived...90cc Simonini Kit, Calibratta pipe (30mm for simo kit), Simonini racing CDI, red seat cover and foot rest.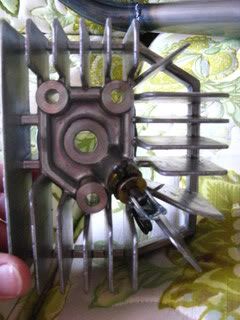 Here's a close up of the simo kit, the head is an interesting shape as it is not semetrical; it was one long flat side. I'm hoping that the head will fit into my frame without modifications.