I have a few parts bikes that I'm trying to get up and running. One of which is a ciao that i got from Nate during the "French Revolution." I had some ciao wheels but i thought I'd seal up those bearings. I popped out the cup and took the wheel down to the bearing shop and found that a 6201 fit nicely.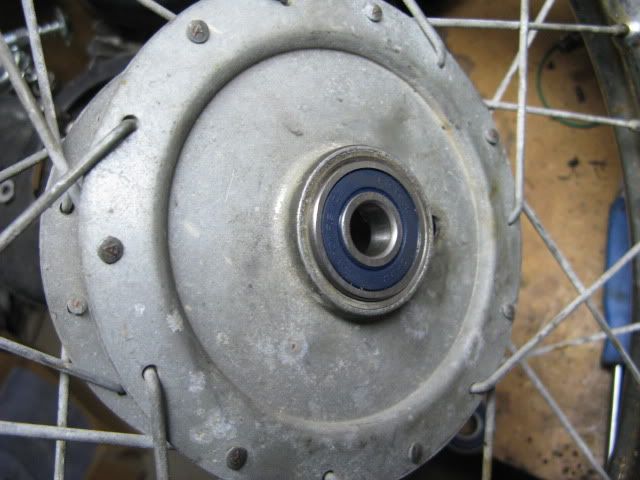 Next I found a pipe that would work as a spacer. You need a spacer that will touch the inner races of each of the bearings. As you can see, my pipe is too long...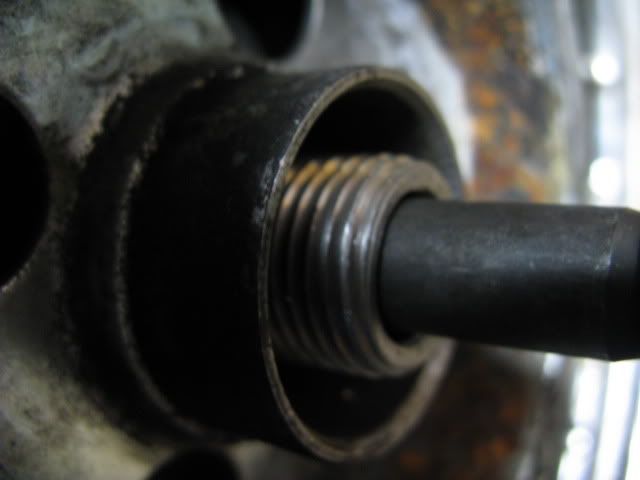 So you have to cut it down to size, you big dummy.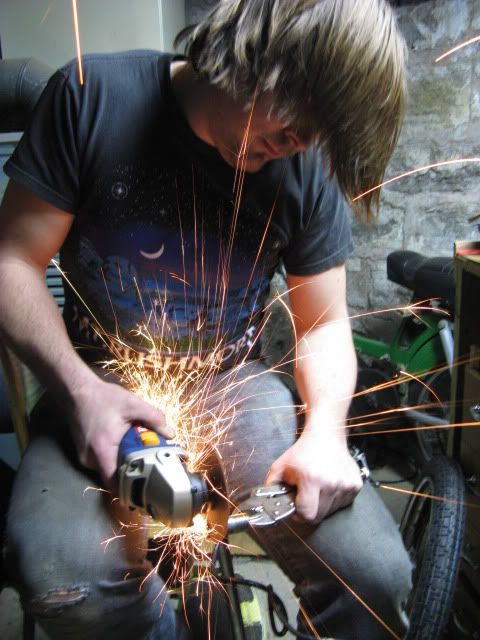 Is it getting hot in here, or is it just my crotch?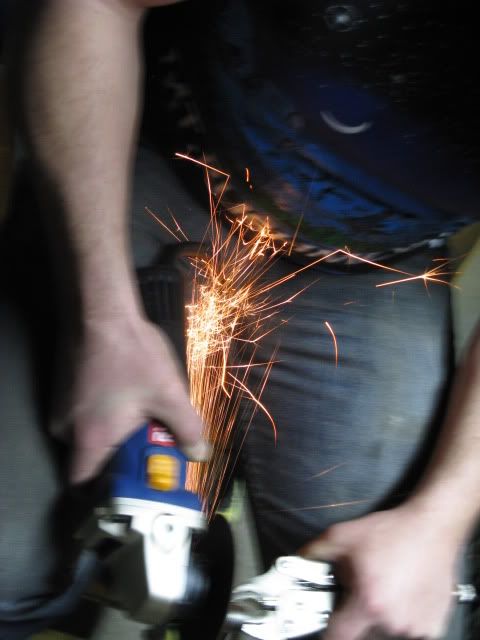 Now that my spacer is the right size, I decided to do myself a favor by packing the outside space with some shop towels. This will make it so that the spacer stays relatively in the same place when you take out the axle...which in this case will just be a bolt (pictured above).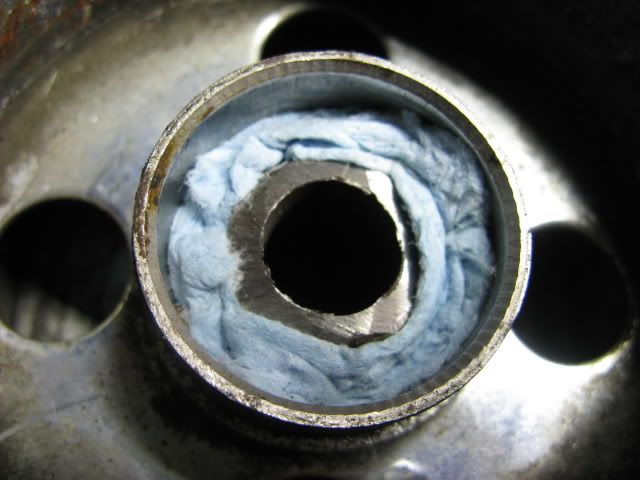 All that's left is to pop in the bearing for the other side and wallah it's sealed.
In other news...I got my Sachs G3 tank and seat pan back from the sprayer...BLUE!!! At least there's Vespino cosmetic progress...