Even though I'm waiting on the correct needle bearing to come from Spain...I found something that will work for now...So last night I got crackin'. I finally was able to put the engine together and mount it to the frame. Because one of the case halves is the subframe, you have to start with the engine and then attach everything to it...kind of. This is a very excited me...
Here's a close up picture of how the engine fits snug up under the frame...Notice that the pedal chain is somewhat internal. It fits under a metal plate that separates it from the variator and clutch.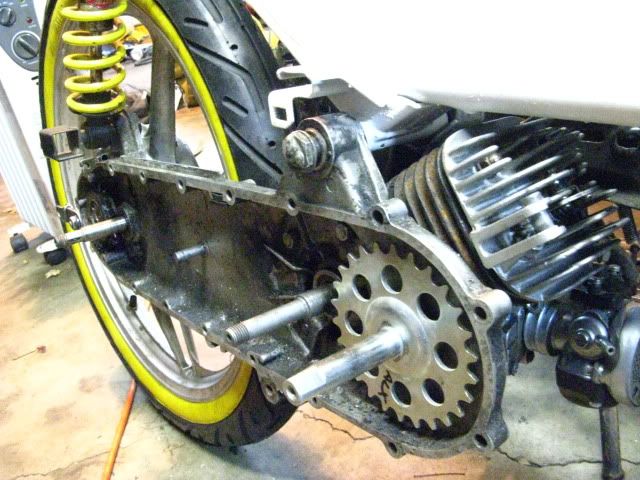 What's that carburetor doing down there?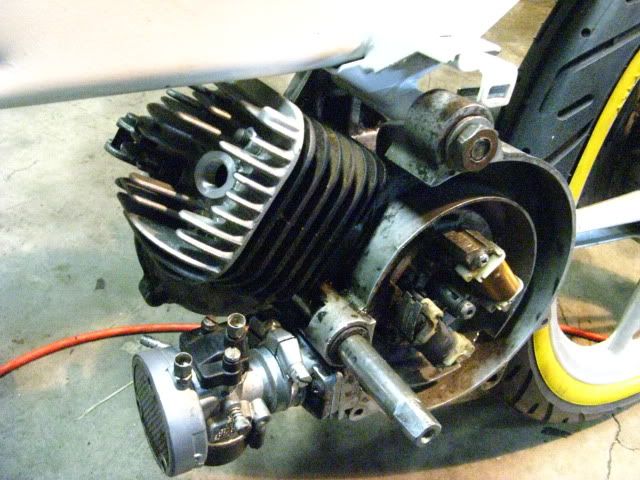 Here's another picture after fixing the clip on's, adding the controls and grips, and attaching some fairing...which I will most likely will leave off the bike. It's looking beefy so far...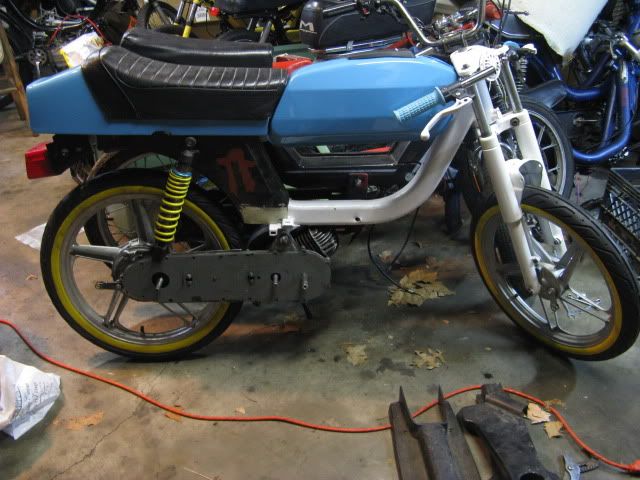 Lots of good moped work being done at the ole' Mulberry garage. Sam (our new friend from Cincy) was over working on her maxi and used her first angle grinder.