What does a $10 moped look like? Well it looks like this...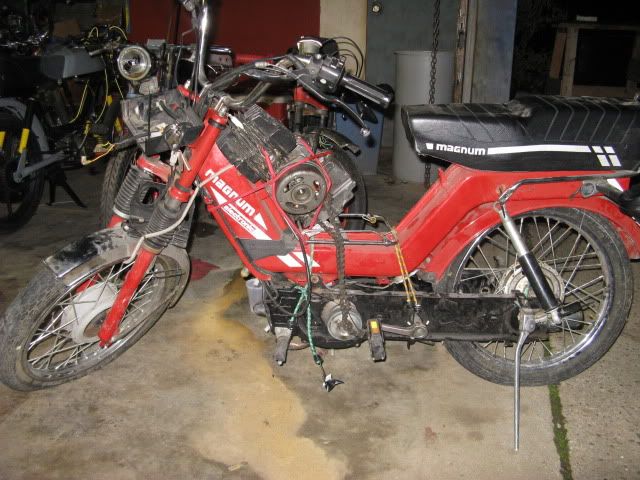 In other words, it looks like a Kinetic Magnum held together with zip ties and bungee cords with an extra Puch E-50 strapped to it.
Oh and it also came with a box of random parts... Sort of random, but I ran into someone who used to ride mopeds who no longer does and they sold me this for $10. The engine turns over just fine, and if you didn't notice, its a variated Kinetic. Didn't know these existed. It's literally in pieces, so i'll have to put the whole thing together, but its in relatively good shape. The paint is good, the seat is pristine...in light of my recent accident, It might just be getting my old ciao setup...When I find the time that is...