Thus begins the odyssey. After some measuring and talking with some Bandits it looks like I've come up with a solution to my engine fitting problem. I need to expand one side of the frame, without loosing structural integrity.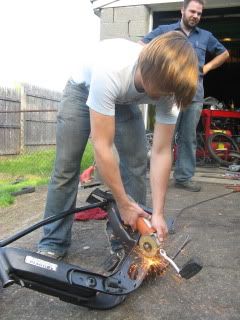 I need a piece to extent the frame. This was harvested from a junk ciao frame thanks to Gabe
(Shout Out!)
I cut the opposite frame side off from the gas tank down about half way.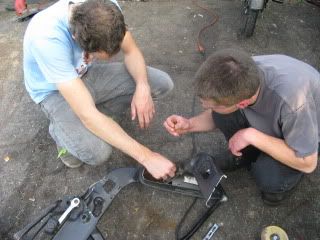 Zack and Gabe explore the caverns of a rusty carcass.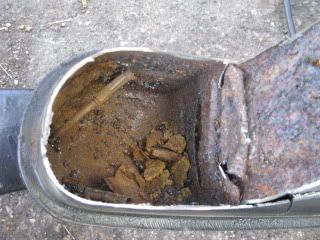 Aerial view of the excavation site...Are those hieroglyphics and a petcock sarcophagus?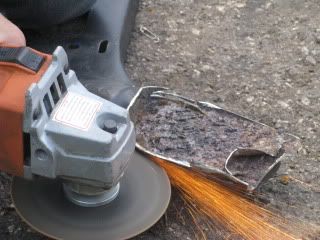 I then trimmed off the remaining metal that composed the gas tank. This will be in the way.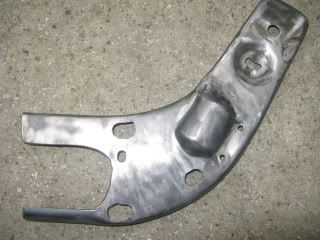 After some cutting and grinding the piece is now ready to be welded to the frame...
Coming up next time...
BUT WAIT! ISN'T IT ALREADY POWDER COATED!?!?