So in my waiting for parts, I started tooling around with a stock vespa cylinder. After consulting with a few others I tried out an idea to make finger ports. This borrows technology from a puch #2 cylinder (I think) and allows for extra porting on the inside rather than the outside.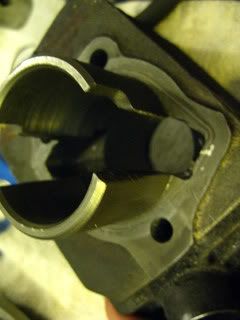 If you have a stock cylinder you'll know what i mean. Those tiny triangle ports are now open since I cut the cylinder skirt away.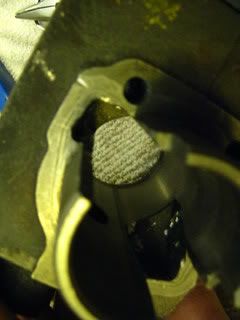 Will it pay off? Who knows!?! I hope to try it out this weekend while I CONTINUE TO WAIT!