I finally got my decals for the Vespino and I have to say that they really set the bike off...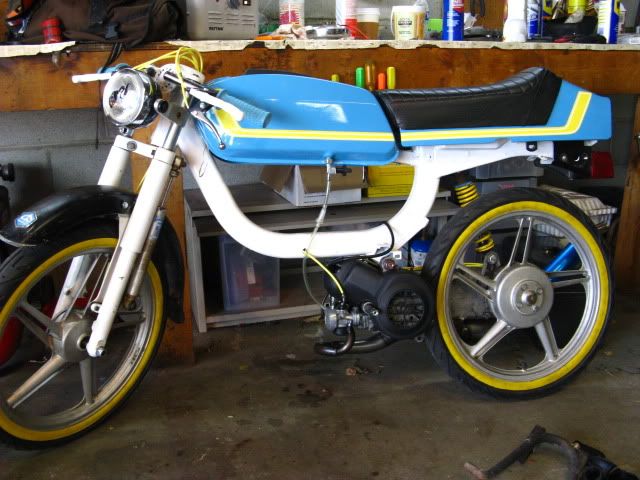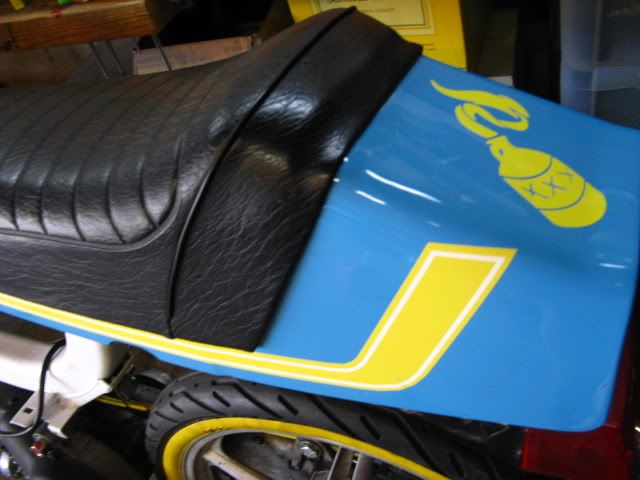 Here's a shout out!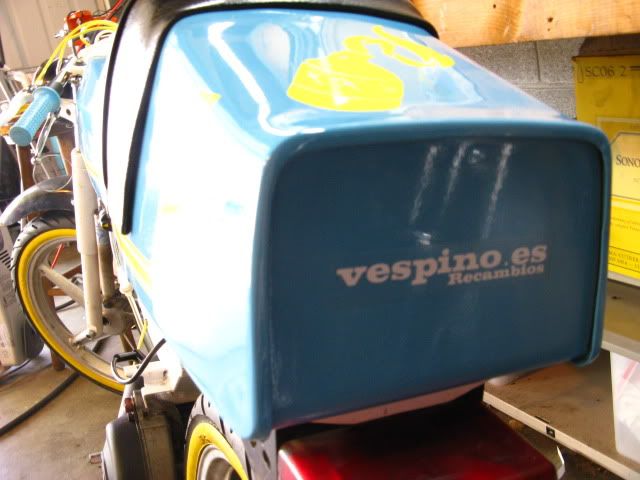 I'm off for spring break this week (first time in 6 years) and have been enjoying my time over at the garage. Jshay and Sean came over for some afternoon grillin. We made some nice eats.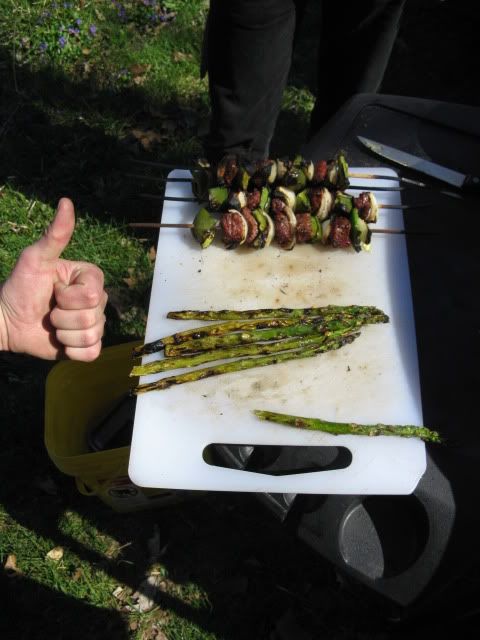 Here's the boys comparing...meat swords...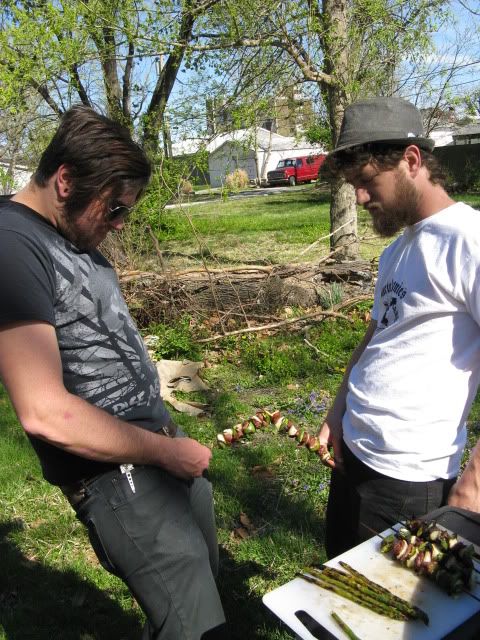 Here's Sean working on his batavus...why anyone would want a batavus is beyond me...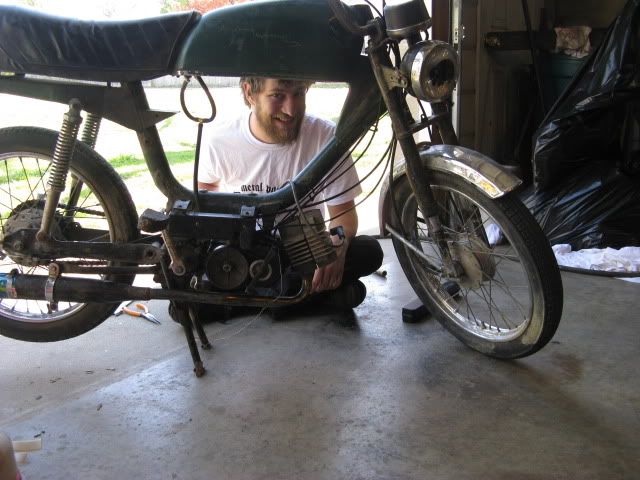 In other vespino news...I have been unable to get the bike to run consistently. I don't know what the problem is. It will start easily and rip up and down the street...then the next time I go to start it, it takes FOREVER! I don't get it. I finally had it running to where I was happy enough to try and ride it to moped Wednesday. Unfortunately, I never made it all the way across the 2nd street bridge.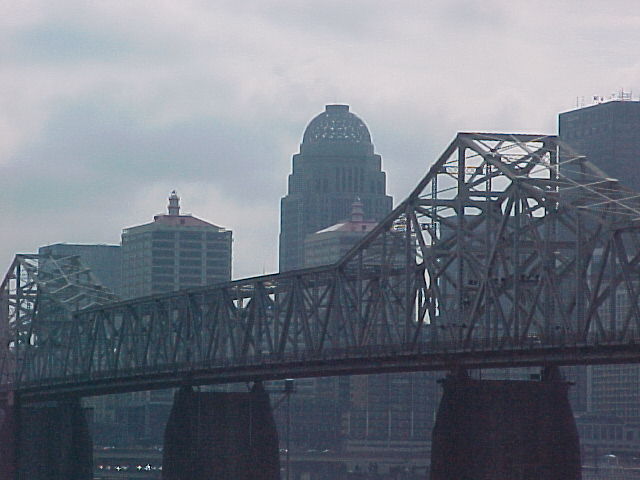 My bike just cut out and whirred to a stop about half way across...When I tried starting it again, It was obvious that I lost some form of compression...Soft seize? Blow a seal? Gasket? Who knows. My theory is that the problem involves the cool air coming off the river and all the wind blowing into my forward facing carb...Back to the fucking drawing board. Woof!